Murder At Wordplay Manor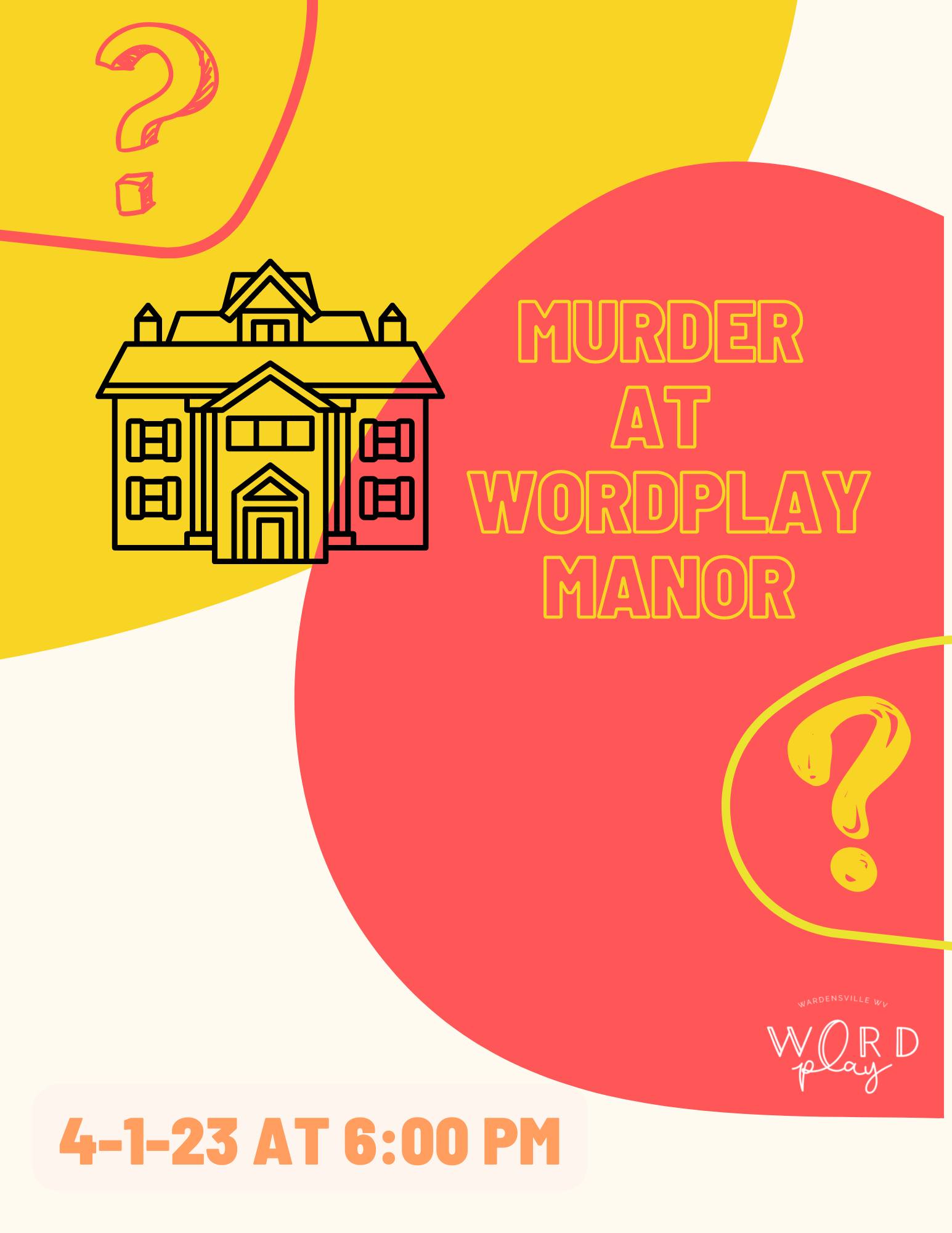 Neighbors…have you heard? There's been another murder–and we need your help solving the case!
Join us for the return of our Murder Mystery Night this Saturday, April 1, at 6:00 PM. Search the decadent WordPlay Manor for hidden clues and meet an array of sketchy suspects. Will you be the one to catch the culprit?
It's sure to be a fun and suspenseful evening–and it's all free! RSVP here or shoot us an email. Hope to see you on Saturday!
— Your friends at WordPlay